War 2022: Taiwan Foreign Minister, Joseph Wu, warns China amid Ukraine- Russia war
Taiwan Foreign Minister, Joseph Wu, warns China
Starting February 26, 2018, Jaushieh Joseph Wu, a Taiwanese politician has served as the Republic of China's Minister of Foreign Affairs alongside current President Tsai Ing-wen. He then became the President of the Republic of China's Secretary-General and the Secretary-General of the Republic of China's National Security Council. He served as the Chief Representative of the Republic of China to the United States as the leader of the Taipei Economic and Cultural Representative Office in Washington, D.C. from 2007 to 2008, when President Chen Shui-bian nominated him to follow his predecessor, David Lee. On February 26, 2018, he succeeded David Lee as Minister of Foreign Affairs for the second time.
Taiwanese Foreign Minister Joseph Wu issued a warning to China on Saturday, urging it not to disrupt the world order by spreading authoritarianism. China wants to overturn the world order, Wu claimed in an interview with Australia's Sky News, and transfer its autocratic government to Taiwan and the Indo-Pacific. According to Taiwan News, if Taiwan collapses, the whole of the area would be affected. Taiwan must be a stronghold against authoritarianism's spread and will battle tooth and nail to safeguard not just Taiwan's integrity but also its a democratic way of life.
China flew roughly 1,000 aircraft into Taiwan's air defence identification zone in 2021 alone, according to Wu. According to Taiwan News, he also stated that China has bolstered its naval troops in recent years and has continued to fire missiles towards Taiwan. Taiwan has begun discussions with "like-minded nations" regarding the Chinese threat and how Taiwan could best protect itself, according to the foreign ministry.
According to Taiwan News, Wu stated that Taiwan is working to enhance its defence budget to safeguard its sovereignty, democracy, and territory. They are attempting to do this by increasing spending on our defence, and protecting Taiwan is not just Taiwan's duty. It is accountable for its sovereignty, democracy, and territory, and Wu stated that it is committed to doing so. 
Because the two sides have been ruled independently for more than seven decades, Beijing claims complete sovereignty over Taiwan, a democracy with almost 24 million inhabitants located off the southern coast of mainland China. Taipei, on the other hand, has resisted Chinese aggression by strengthening strategic connections with democracies, especially the United States, which Beijing has always opposed. China has warned that "Taiwanese independence" will result in war. 
Taiwan's present policy is to ensure that China understands that if it launches confrontation with Taiwan, it would pay a very high price, Wu stated during a virtual event organized by Arizona State University's McCain Institute for International Leadership. Since China's Nationalist Party, the Kuomintang, abandoned the mainland after losing the Chinese civil war in 1949, Taiwan has been threatened with military action by China. According to the US Defense Department, while the dispute has mostly remained a standoff since then, with Beijing persisting to claim Taiwan as a province, China's ambitious military development effort implies it may invade Taiwan as early as 2027.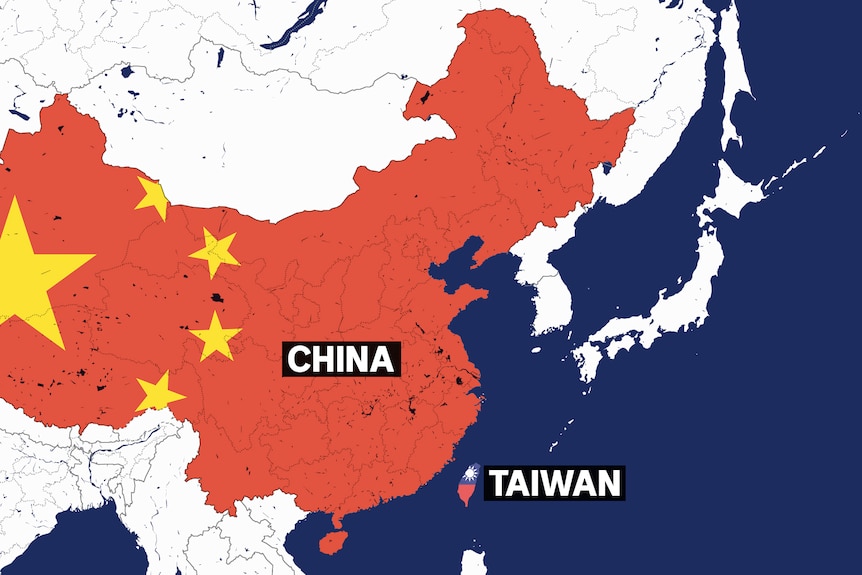 Domestic issues, Wu warned, might push Beijing's hand if the country needed to unite against a shared foe. They must also be aware of this well-known notion regarding authoritarian regimes. They like causing foreign strife to distract home focus. If something happens in China, such as an economic slowdown, unemployment, or huge disasters, he added, then maybe the moment to keep a close eye on the situation. Meanwhile, China continues to try to affect popular sentiment and demoralize Taiwanese citizens by telling them that "democracy is doomed." Last year, more than 1,000 Chinese People's Liberation Army air flights were directed towards Taiwan, as well as misinformation efforts and political infiltration, according to Wu.
In response to worries that China would launch a military attack in Taiwan similar to Russia's offensive in Ukraine, Chinese Foreign Minister Wang Yi said on Monday that the Taiwan situation is distinct from the Ukraine situation and that the two are not equivalent. 
Wang sneered at the United States, claiming that certain people, although outspoken about the idea of independence on the Ukraine problem, have continued to undermine China's sovereignty and territorial integrity on the Taiwan issue. The prevailing cross-Strait tension was sparked by Taiwan's Democratic Progressive Party (DPP) leadership's denial of the one-China principle and attempts to change the status quo that both sides of the Taiwan Strait belong to same China, he said, warning that such moves would be disastrous for Taiwan's future.
Responding to Chinese official media, Chinese President Xi Jinping warned US President Joe Biden on Friday that the Taiwan issue must be "managed appropriately" to prevent a detrimental impact on bilateral relations. China considers Taiwan, which is self-governed, to be a portion of its territory and has not considered using force to seize control of the island. A Shenyang J-11 and J-16 fighter jet, as well as two Xi'an H-6 bombers, have entered Taiwan's ADIZ, according to the Ministry of National Defense. The practically daily invasions have been regarded as part of a strategy to exhaust Taiwan's Air Force and air defence system, as well as to get intelligence regarding Taiwan's missile testing.
The Russian invasion of Ukraine has caused alarm in Taiwan, as China has denied Taiwan's sovereignty and said that Taiwan would inevitably become part of China. According to a recent study, more than 70% of Taiwanese residents are eager to defend the country militarily if the conflict with China breaks out in the future. According to Asia Times, popular support is growing for revising military reserve training and, if necessary, extending mandatory military service to offer total defence against any potential Chinese invasion.