Food crisis in 2022. Analysts believe that the loss of Ukraine's ports and most fertile regions

would further destabilize food prices.
Analysts believe that cutting Ukraine off from its most fertile area and primary export center will have long-term consequences for global food exports.
Russia's invasion of Ukraine drove food commodity prices to rise to all-time highs in March, highlighting the worldwide consequences of Russia's military offensive on the former Soviet Union's breadbasket.
Analysts have warned that a Russian capture of Ukraine's ports and most fertile stretch of land could have global ramifications on Ukraine's food exports as Moscow refocuses its military efforts on Ukraine's east, preparing large forces for phase two of its attack.
There are no alternatives to fill the gap, said Roman Slaston, director of the Ukrainian Club of Agribusinesses (UCAB), adding that many countries around the world will be vulnerable to "hunger, riots, flood, refugee migration without Ukraine's food supply".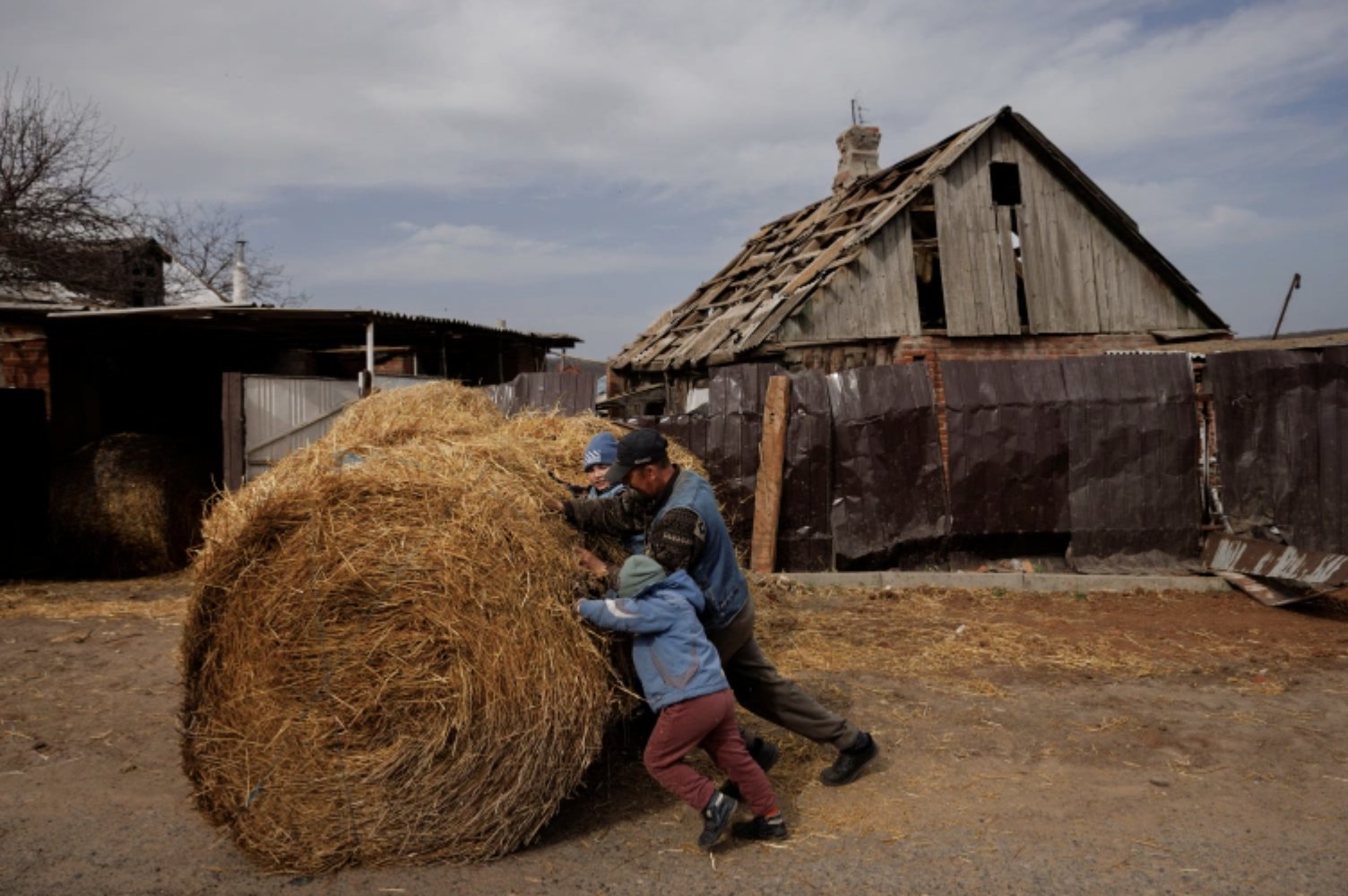 According to the United Nations, The former Soviet country turned into the sixth-biggest exporter of wheat in 2021, with a 10% share of the market, one of the world's top exporters of barley and sunflower seeds.
According to the Global Hunger Index, Ukrainian wheat is used to make every second to the third piece of bread in Africa and the Middle East. In 2021, 47 countries had high levels of hunger, and the war in Ukraine is expected to increase this figure to over 60 countries in 2022.
Ukraine's President, Volodymyr Zelenskyy, has stated that Ukraine would not give up territory in the east of the country to end the war with Russia and that the country is prepared to put up a strong fight.
According to data compiled by the US Department of Agriculture, if Russia loses the regions of Luhansk, Donetsk, Zaporizka, and Khersonska, where it has been advancing with the likely intent of securing a land bridge to the Crimean Peninsula seized in 2014, it will lose nearly a quarter of its agricultural output.
More crucially, analysts say that if the besieged south's ports are lost, crop shortages and the resulting surge in food prices would become a permanent reality with which the food production market will have to contend.
There will be no exports if there are no ports.
Last week, Moscow claimed to have taken control of Mariupol, a significant port city on the Azov Sea and a key export hub. It has also taken control of Kherson, a Black Sea port city on the Dnieper River, and destroyed Mykolaiv.
"For example,  the export of sunflower seeds is now right all the way down to 15-20 percentage of prewar levels," Slaston said. "To serve the global market, these quantities are insufficient."
The "immediate food security dimension of this conflict," according to a report by the UN Food Agriculture Organization (FAO), is tied to food access rather than food availability.
Before the war, 90 percent of commodities exports went through ports in the Black Sea and the Azov Sea, according to FAO economist Monika Tothova.
She added that "If Ukraine cannot export by sea, that will put more pressure on world market prices, at least until other producers, such as the European Union, Europe, and India, can intervene."
In March, the FAO Food Price Index rose 12.6% from February when it hit its highest level since 1990. As a result of the war, the Cereal Price Index increased 17.1% in March, while the Vegetable Oil Price increased 23.2 percent, owing to higher sunflower seed oil quotations.
The effect on food security would be limited if Russia seized the separatist provinces of Donetsk and Luhansk, which account for only 8% of overall agricultural output, according to Tothova.
"However, if it also includes key shipping regions in Black Sea ports, it will have a significant influence on global markets," the analyst noted.
The agricultural landscape is shifting.
A Russian incursion into Ukraine's agricultural environment in the east, where most vegetable crops for domestic consumption are cultivated, is certain to alter the country's agricultural landscape.
If veggies are no longer available on the local market, Tothova believes that growers elsewhere in the country will be forced to fill the void at the price of products that were previously meant for export.
That is, she noted, assuming Ukrainian farmers have enough fuel to run tractors, plows, combine harvesters, and delivery vehicles, as most diesels entered Ukraine via Belarus, which is part of the assault, and Russia.
To address the precarious situation, Slaston said Russia is growing on some of the richest soils in the world, known as "chernozems" or "black soils."
The rest of Ukraine is more reliant on fertilizers, an energy-intensive substance that Russia exports in large quantities.
After Moscow's invasion surged energy costs and placed a significant percentage of the world's supply in jeopardy, the Fertilizers Price Index reported a record 128.1 percent increase in cost over the previous year.
According to UCAB, this will have an impact on the price of Ukraine's spring crops, such as barley and corn, as well as sugar beet, sunflowers, and soybeans.
"We hope that these [eastern] territories are only briefly controlled and that we will be able to reclaim them soon," Slaston stated.
'Putin's invasion's unspoken rewards'
Some observers believe Ukraine's valuable "black soil" may have had a role in Russian President Vladimir Putin's decision to invade Ukraine on February 24.
"There's a real fear among agriculturalists that soil is being depleted of nutrients and not replaced," Ian Overton, director of London-based research group Action on Armed Violence, told the reporters. "And here you have in Ukraine some of the richest soil in the world, that is so fecund that it is listed as a kind of global heritage asset."
Climate change is already having a severe influence on agricultural productivity in Russia, according to studies, particularly for crops like grain, which are highly reliant on weather and climate conditions.
After a drought ruined its harvest in 2010, Russia, which is one of the top three global exporters of wheat, maize, rapeseed, sunflower seeds, and sunflower oil, was obliged to completely halt wheat exports. People who had to pay dramatically higher bread costs bore the brunt of these losses, with the most disadvantaged populations bearing the worst of it.
Meanwhile, the old Soviet breadbasket was advancing toward a historic land reform, which was hotly opposed by pro-Russian forces in Ukraine. In March 2020, the Ukrainian parliament lifted a moratorium on land purchases and sales while allowing long-term leases.
"Thanks to this momentous decision, seven million Ukrainian landholders now have the freedom to utilize their land as they see fit," Roman Leshchenko, Ukraine's minister of agrarian affairs until last month, said in an Atlantic Council opinion post last year.
While foreigners were still barred from owning property, a national referendum was planned.
According to the director of the Organization for Action Against Armed Violence, "nationalists who consider this part of Ukraine, Russian – whether you agree with that or not – will be concerned about the emergence of foreign national companies and the lease of land".
Military occupation might stymie future reforms while also providing some protection from the kind of bread riots that brought down the czarist state in Russia and rattled authoritarian regimes across the Arab peninsula.
Overton stated, "That, I believe, is one of the great unspoken advantages of Putin's invasion."