Adani Group stocks defy pandemic blues to rally up to 3,000% in 2 years
Since the pandemic hit Dalal Street, stocks have emerged as the largest wealth creators. All the listed companies have rewarded investors handsomely over the last 25 months. According to the Bloomberg Billionaire Index, the steep and secular rise in stocks has propelled its Chairman to the fifth richest man on the planet, with a fortune of $125 billion. Stocks go against to rally up to 3,000% in 2 years
So far this year, Adani has added more than $48 billion to his portfolio. Let's take a look at how companies have fared since the Covid-19 pandemic wreaked havoc on the stock exchanges.
In the last 25 months, the Gas distribution arm has emerged as the largest wealth creator.
Adani Total Gas is building city gas distribution networks to supply piped natural gas (PNG) to the industrial, commercial, and residential sectors, as well as compressed natural gas (CNG) to the transportation sector.
Adani Green Energy, a renewable energy player, recently entered the top ten most valuable Indian companies, thanks to a nearly 2,000% increase in its stock since the pandemic. The stock rose to Rs 2,957.8 on Wednesday from Rs 141.25 on March 24, 2022, converting a Rs 10,000 investment into Rs 2.1 lakh.
Adani Green Energy, based in Ahmedabad, plans to build a 25-GW renewable portfolio by 2025, which will include wind, solar, and hybrid power projects. The company operates the Kamuthi Solar Power Project, one of the world's largest solar photovoltaic plants.
Shares of Adani group companies have risen nearly 3000% in the last two years and up to 250% in the last year.
This company is India's largest commercial port operator, accounting for nearly one-fourth of the country's cargo movement. In the given period, the scrip returned approximately 300 percent, increasing from Rs 10,000 to Rs 39,800.
Its presence in 13 domestic ports across seven maritime states (Gujarat, Maharashtra, Goa, Kerala, Andhra Pradesh, Tamil Nadu, and Odisha) provides the most extensive national footprint with enhanced hinterland connectivity. The ports are equipped to handle a wide range of cargo, including dry cargo, liquid cargo, crude oil, and containers.
Adani Enterprises, Adani Ports, Adani Power,  Total Gas, Adani Green Energy, and Adani Transmission are among the group's seven publicly traded companies. Adani Wilmar is their most recent debutant, having been listed earlier this year. In the last year, Adani Power increased by more than 250 per cent, Adani Enterprises increased by 103%, Adani Green increased by more than 170 per cent, and Adani Transmission increased by more than 150 per cent.
The global selloff irritated domestic markets yet again this week, and as a result, the Nifty opened the session with a downside gap. The index finished the session by more than 150 points.
"Despite the sharp correction, the markets are defending the swing low of 16,825 and this indicates that we can expect some relief pullback in the markets as long as this support is held," said Mehul Kothari, Technical Research, Anand Rathi Shares & Stock Brokers.
"On the other hand, markets would be out of the woods only above the 17400 mark because we are witnessing a death crossover of moving averages on the daily time frame of Nifty," Anand Rathi Shares' Mehul Kothari said.
Adani group is an Indian multinational conglomerate based in Ahmedabad, India.
Adani Total Gas is an Indian city gas distribution company that provides piped natural gas connections and compressed natural gas stations to both industrial and residential customers. It is a joint venture between Adani Group and TotalEnergies, a French oil and gas company.  As of November 2020, Adani Total Gas has a presence in 22 geographical areas (GAs) as a standalone entity.
Furthermore, Adani Total Gas and Indian Oil Corporation jointly operate city gas distribution networks in 19 GAs through Indian Oil-Adani Gas Pvt. Ltd., a 50:50 joint venture. Adani Total Gas is India's largest city gas operator, with a combined presence of 41 GAs in 74 districts. The Adani Group recently announced a strategic collaboration on energy with Snam, Europe's leading gas infrastructure company.
Gautam Adani founded it in 1988 as a commodity trading company, with the flagship company Adani Enterprises Limited (previously Adani Exports Limited). Port management, electric power generation, transmission, renewable energy, mining, airport operations, natural gas, food processing, and infrastructure are among the Group's diverse businesses.
Adani Enterprises is a holding company that primarily mines and trades coal and iron ore on its own and serves as an incubator for Adani Group's new business ventures.
Adani Wilmar (food processing), Adani Airport Holdings (airport operations), and Adani Road Transport are its three main subsidiaries (road development).
Adani Enterprises also has business interests in solar PV module manufacturing, water infrastructure, data centres, agri-output storage and distribution, defence and aerospace, bunkering, rail and metro infrastructure, real estate, financial services, oil exploration, petrochemicals, and cement through its other subsidiaries.
The company generates more than $20 billion in annual revenue and operates in 70 locations across 50 countries.
Adani Power's stock has been soaring recently. In just one month, the stock has delivered multi-bagger returns to its shareholders. In the last year, the share price has risen from Rs 152 to Rs 300, resulting in a near-100 percent return. In one year, the scrip returned more than 200 percent. Long-term investors have made significant gains by investing in this stock, which has increased by around 800% in the last five years.
In just two months, the share price of Adani Wilmar has increased by more than 250 percent. Its stock price has increased from Rs 221 on February 8, 2022, to Rs 798 on Thursday. Adani Wilmar's initial public offering (IPO) began on January 27, 2022, with an issue price range of Rs 218 to Rs 230.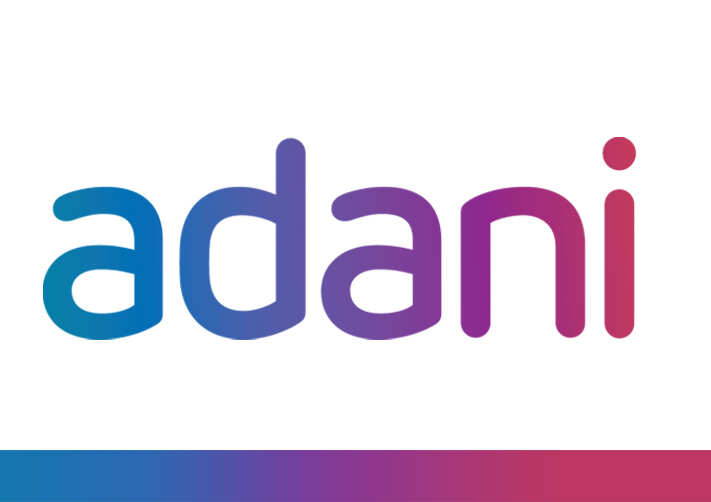 Adani Special Economic Zone
Adani Ports & Special Economic Zone Ltd, has increased by more than 20% in the last year, compared to a 17% increase in the Nifty50. The stock, which has a market capitalization of nearly Rs 1.9 lakh crore, reached a 52-week high of Rs 901 in June 2021 and has since trended sideways. The stock fell to a low of Rs 650 in February 2022 before recovering.
In the last 25 months, the Gas distribution arm has emerged as the largest wealth creator. From Rs 81.9 on March 24, 2020, the stock price has risen by as much as 3,045 percent to Rs 2,575 on April 27, 2022. During the review period, a Rs 10,000 investment in the company would have grown to Rs 3.15 lakh.
Adani Green Energy Ltd.
Adani Green Energy, a renewable energy player, recently entered the top ten most valuable Indian companies, thanks to a nearly 2,000% increase in its stock since the pandemic.
Adani's flagship company has increased by more than 1,770% in the last 25 months and by 103% in the last year. The company, formerly known as Adani Exports, was founded in 1988 and engaged in commodity trading. During the period under review, the stock price increased from Rs 129.35 to Rs 2,420, converting a Rs 10,000 investment into Rs 1.87 lakh.
Adani Power is the performance/energy division of the Group, with headquarters in Khodiyar, Ahmedabad, Gujarat. Adani Power has returned more than 970 percent in the given time period, converting a Rs 10,000 investment into Rs 1.07 lakh.
Adani Power has a total capacity of 12,450 MW, which is made up of thermal power plants in Gujarat, Maharashtra, Karnataka, Rajasthan, and Chhattisgarh, as well as a 40 MW solar power project in Gujarat.
Edited by Prakriti Arora